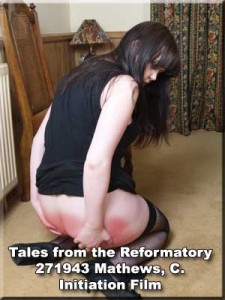 Sound Punishment have now started to publish their second episode in the saga of inmates at the infamous Grimthorpe Reformatory for Wayward Girls.
This Reformatory was set up in Victorian times by the martinet Jebediah Grimthorpe who had local bye-laws implemented to enable the local Magistrate's to send girls of dubious morals and attitude to his establishment for correctional training.
So far Sound Punishment have published films and photo stories of the petite  Kami Robertson being punished in Victorian clothing and now it is young Clover Mathew's turn as she is initiated into the ways of the Reformatory.