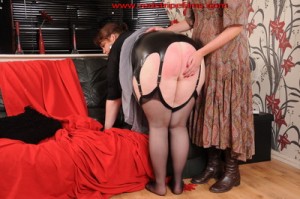 Well, Sandy the RedStripe Films lady seems to think they are!   Perhaps you don't.  I guess the fact that we don't all like the same things is good.  If we did, we would all be chasing the same lady!  Sandy opened RedStripe films around 3 years ago as she felt that there was a niche missing from the spanking website market. Lots of sites were happy to film young, slim models but nobody seemed realise that once you reach a certain age or weight, it does not mean that you no longer enjoy having your bottom smacked.  Sandy makes no secret of the fact that she is a mature woman, nor of the fact that she is not a skinny one but is she sexy?  Well, according to her many fans, yes she is.   Sandy's spanking site has gone from strength to strength, her secret? The fact that the ladies who film with her are normal.  Normal housewives, secretaries,  nurses and even school teachers who have just one thing in common, they love to be spanked and they are turned on by the fact that they will be filmed. Now, Sandy is the first to admit that some of the ladies she uses are spanking models,  but you will find th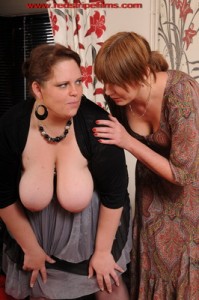 at most of the ladies are genuine novices.
They come to her because they can relate to her.  She is proud of her body, embraces her sexuality and puts two fingers up at those concerned with her age.  Sandy is an inspiration to many a woman who has been told at some stage in their life that they are too old, or to fat or not pretty enough. It is not only the women who love her, but men as well.  Why?  because unlike the young, stickthin model, Sandy could be the lady who you meet whilst in the supermarket, or walking the dog.  The sort of woman who is attainable, spankable and very very fuckable.
Whether you agree or disagree that big is beautiful, I think we have to embrace that Sandys site really is an inspiration and congratulate her on the courage it must have taken to make that first film.   Her update this week features a large, big titted but beautiful young girl called Honey who shows us how much fun one can have.  She is caught being fucked by a young stud and given a real hard spanking for her troubles. Without the RedStripe Films site, would this young lady have been showcased?  Maybe not, and what a waste that would have been.